Dental Implants in Rochdale
Dental implants look, feel and perform like natural teeth
If you're looking for affordable and fantastic looking dental implants near you in Rochdale, our highly rated and experienced implant dentists can help.
Our dental implant team is led by our specialist Oral Surgeon Dr Julian Yates (GDC No: 72190) who has over 24 years extensive dentistry experience with a special interest in oral and maxillofacial implantology.
With over 38 years combined extensive dentistry experience, the implant team also includes our highly respected dental surgeon, Nasser Syed (GDC No.103241). Nasser was the face of the British Dental Association, star of ITV's prime time show, 'THE DENTIST' and appeared on BBC Breakfast News, as a British Dental Association spokesperson.
When you need tooth replacement, implants are a beautiful and enduring choice that look and feel just like your natural teeth.
A personal service with quality results
If you want dental implants, you also want a surgeon you know and trust. Offering you the perfect clinical setting and the care and attention of, Nasser Syed.
Our service includes:
Consultation – informing you about implants and answering all your questions
Reassurance – caring for you and making sure you're happy is our priority
Sedation – if you're anxious, Nasser Syed is sedation and dental phobia certified
Dental implants – fixed to your jaw for a secure and attractive finish
After care – making sure your implants are everything you expected
Examples of dental implants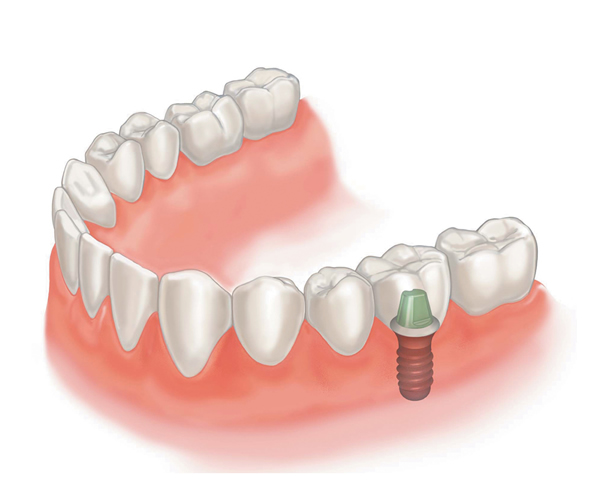 Implant supported crown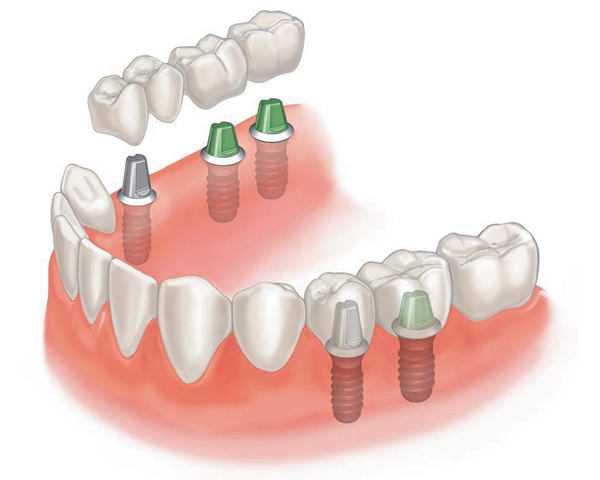 Implant supported bridge
Changing your life for the better
When you're looking for consistent results, dental implants offer superior and lasting performance. If you want a solution that offers the look and feel of the real thing, implants are perfect for you.
If you think the way your teeth look and perform is important call us now for more advice.
You'll forget you have implants
Delivering a high standard of performance and looking very convincing, you will forget you have had dental implants placed.
Significantly more reliable than traditional bridges and dentures, you can relax knowing they're:
Safe and secure – jaw bone grows around and fixes the implant
Strong and lasting – no more worrying about the food you eat
Looking good – bringing your smile to life and filling you with confidence
Natural in appearance –naturally blending in with your own teeth
Liberating – no more denture adhesive or worrying about crowns falling out
How much is a dental implant?
Dental implants provide a long-lasting and easy-to-manage solution to missing or damaged teeth.
To help keep this treatment as affordable as possible we ensure our dental implants costs are extremely competitive compared to other Rochdale dentists.
Please click here for the latest dental implants fees and special offers.
We also offer flexible payment plans including 0% Finance (subject to status) to help spread the costs of this treatment over an agreed monthly term.
Example of an implant supported denture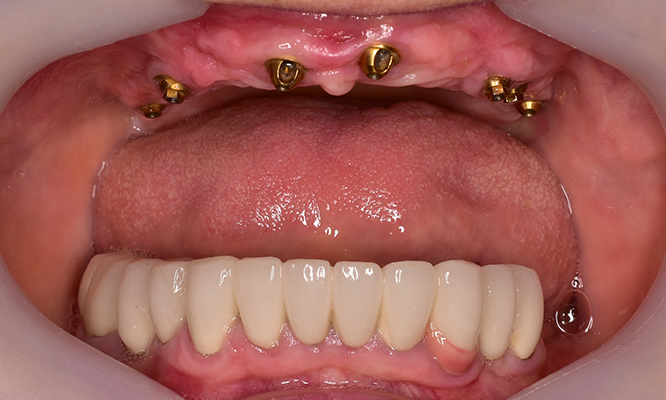 Implant supported denture before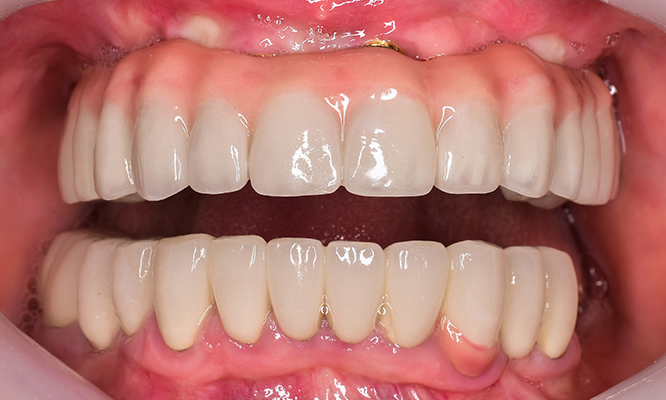 Implant supported denture after
Book your consultation
If you're considering implants and need some expert advice before deciding, give us a call or get in touch. The care and attention you get at Edenfield Cosmetic & Dental Care is what makes us the right choice every time.