Affordable dental implant prices in Rochdale
Dental implants provide a long-lasting and easy-to-manage solution to missing or damaged teeth.
To help keep this treatment as affordable as possible we ensure our dental implants costs are extremely competitive compared to other Rochdale dentists.
Please click here for the latest dental implants fees and special offers.
0% Finance
We also offer flexible payment plans including 0% Finance (subject to status) to help spread the costs of this treatment over an agreed monthly term.
Book your dental implant consultation today, simply fill in our online form or call 01706 644 301.
Changing your life for the better
When you're looking for consistent results, dental implants offer superior and lasting performance. If you want a solution that offers the look and feel of the real thing, implants are perfect for you.
If you think the way your teeth look and perform is important call us now for more advice.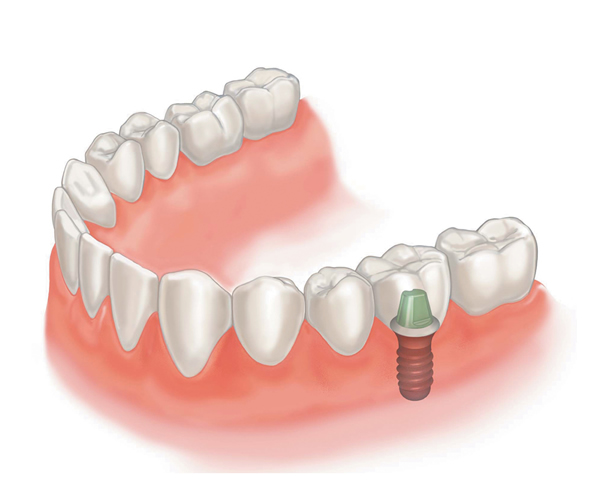 Implant supported crown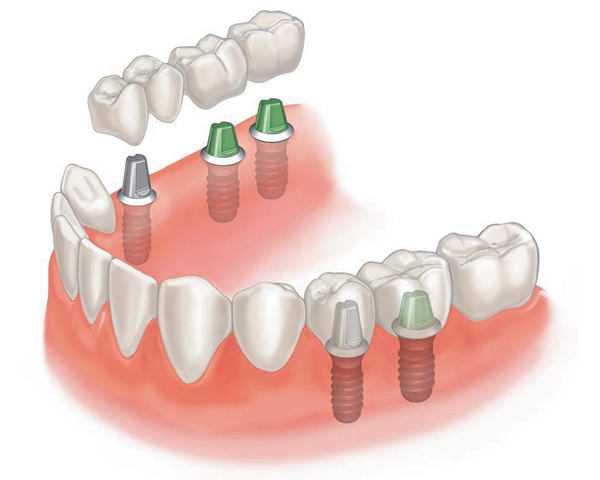 Implant supported bridge
You'll forget you have implants
Delivering a high standard of performance and looking very convincing, you will forget you have had dental implants placed.
Significantly more reliable than traditional bridges and dentures, you can relax knowing they're:
Safe and secure – jaw bone grows around and fixes the implant
Strong and lasting – no more worrying about the food you eat
Looking good – bringing your smile to life and filling you with confidence
Natural in appearance –naturally blending in with your own teeth
Liberating – no more denture adhesive or worrying about crowns falling out
Book your consultation
If you're considering implants and need some expert advice before deciding, give us a call or get in touch. The care and attention you get at Edenfield Cosmetic & Dental Care is what makes us the right choice every time.