Invisalign in Rochdale
Stunning results. Fantastic prices. Experienced team.
If you're looking for expert and affordable Invisalign treatment in Rochdale from a highly rated and experienced dentist, we can help.
Our highly skilled Invisalign team includes principal dentist Dr Kabita Shah (GDC No: 104238) who has over 15 years extensive dentistry experience with a special interest in cosmetic and facial aesthetics.
Invisalign braces can deliver outstanding teeth-straightening results following treatment from our highly rated and experienced Rochdale dentists.
Unlike traditional fixed orthodontic appliances which look unattractive, Invisalign are clear braces which are almost undetectable when worn.
Teeth can cause a lot of issues with dental hygiene when crooked or misaligned. They may not function so well too and lead to discomfort as well as uneven wear.
With Invisalign, you can treat a number of orthodontic problems and nobody else needs to know you are undergoing treatment.
What are Invisalign aligners?
Invisalign are braces that wrap perfectly around your teeth like bespoke mouth guards do. Each brace is made individually creating a clear plastic mould which is virtually unnoticeable to others.
The treatment process involves wearing several Invisalign aligners over a course of time whilst also being monitored and checked by your dedicated orthodontist.
The braces are also easy to remove allowing you to clean your teeth as normal.
Our team are very experienced in fitting and overseeing the use of these discreet devices which can be fitted at our welcoming and modern dental surgery in Rochdale.
Examples of Invisalign braces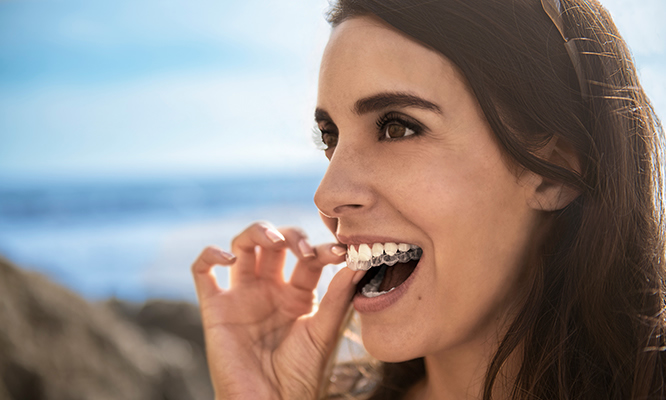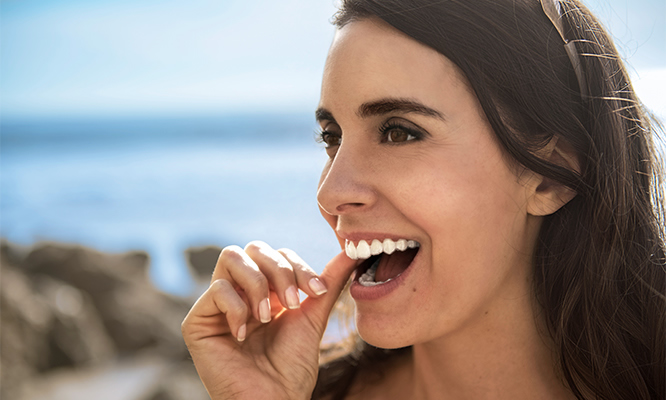 What are the next steps to Invisalign braces?
The first step is for our Edenfield Cosmetic & Dental Care team to meet you and discuss your teeth straightening desires in every detail. We will then create a tailor made Invisalign programme to meet your requirements.
The Invisalign treatment includes:
A detailed consultation with intra-oral scans
CGI's of how your smile will look
A series of bespoke Invisalign braces to gently move your teeth into position
On-going consultation and support
Pre-treatment and post-treatment imaging
The benefits of Invisalign aligners
Invisalign achieves superb smile results using custom-made invisible aligners. Your first appointment will include a detailed consultation with an expertly trained Invisalign consultant.
The necessary scans will be taken and you will be able to see the projected smile results before treatment begins.
Invisalign braces are a superior orthodontic treatment because they:
Offer individual treatment with various product options
Allow you to view projected results before treatment
Gently move your teeth comfortably into position
Offer an virtually invisible and flexible solution
Enable you to remove the braces and maintain normal oral hygiene habits
How much do Invisalign braces cost?
Invisalign braces are clear, comfortable and a convenient way of improving your smile.
Certain prices are listed on our fee page but for more information about the various Invisalign products and the latest prices, please contact our Rochdale practice.
We also offer flexible payment plans including 0% Finance (subject to status) to help spread the costs of this treatment over an agreed monthly term.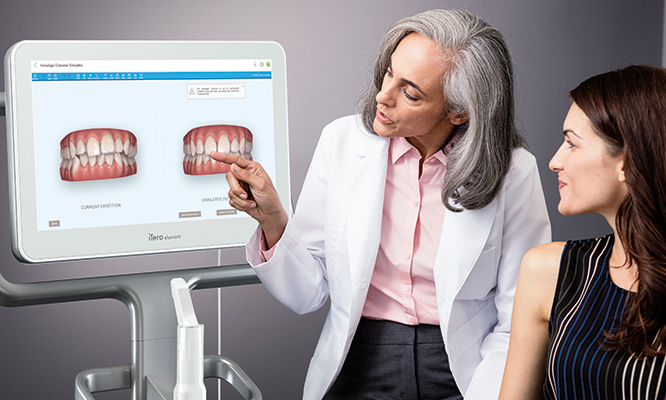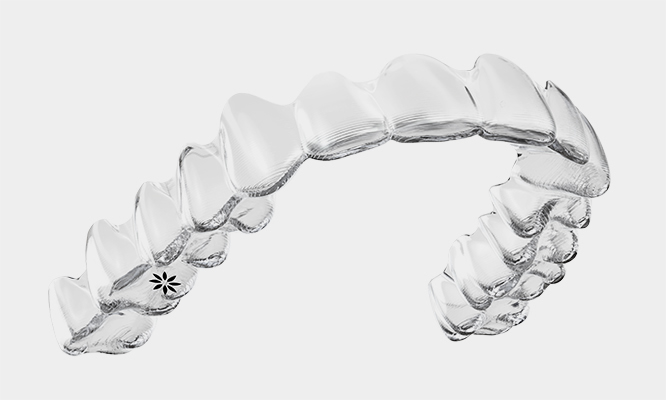 Book your consultation
If you want to experience a new, straighter smile with discreet and flexible Invisalign treatment, visit Edenfield Cosmetic & Dental Care in Rochdale to discuss your options. You won't be disappointed with Invisalign.