Teeth Whitening in Rochdale
If you're looking for stunning, affordable and long lasting teeth whitening near you in Rochdale, our highly experienced cosmetic dental team can help.
Our highly skilled teeth whitening team is led by our principal dentist Dr Kabita Shah (GDC No: 104238) who has over 14 years extensive dentistry and facial aesthetics experience.
A fantastic white smile created professionally
When you want gleaming white teeth and the personal touch of a dentist who puts you at ease, Edenfield Cosmetic & Dental Care make the happiness of our patients and quality of service a priority.
Examples of teeth whitening at Edenfield Cosmetic & Dental Care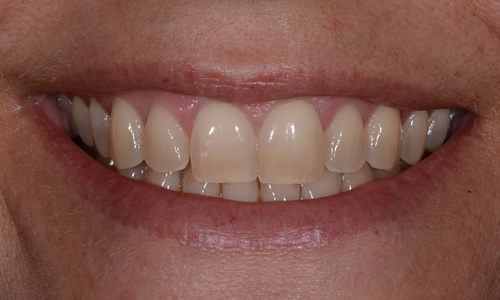 Before whitening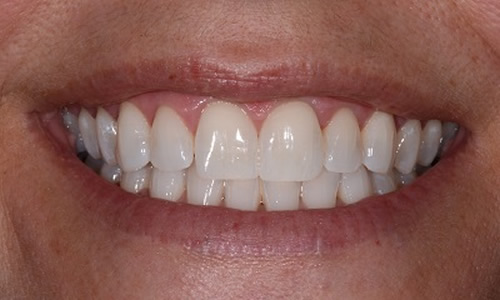 After whitening
The simple and fast way to get whiter teeth
If the way your teeth look is damaging your confidence and making you self conscious when you smile, we offer a simple, fast and effective service combining:
Protection – lips and gums are covered for complete safety
Gel treatment – whitening gel compliments the process for a perfect finish
Non invasive methods – your tooth enamel stays in perfect condition
Could your teeth look better than they do? If you want a smile you can be proud of get in touch today or give us a call.
A beautiful smile will transform the way you look and feel.
All you need to know about teeth whitening
Offering you the most efficient method of teeth whitening, you can be sure you'll receive a service that's:
Clinically approved – oxygen bleaches the enamel and dentin safely
Long lasting – up to a year of beautiful white teeth
Gentle – we'll manage any tingling or sensitivity you feel
Safe – proven to be safe for adults unless you're pregnant or lactating
How much does teeth whitening cost?
Boutique Home Whitening Kit £350.00
Enlighten, Guaranteed Combo, Whitening System £550.00
When you want clinically whitened teeth and a professional finish at a truly competitive price, we offer the care and attention you need for complete peace of mind.
If you want to keep your teeth healthy and beautiful let Edenfield Cosmetic & Dental Care show you how to achieve just that.
Call now or get in touch. We may even have a special offer available that you'll really like.
More teeth whitening examples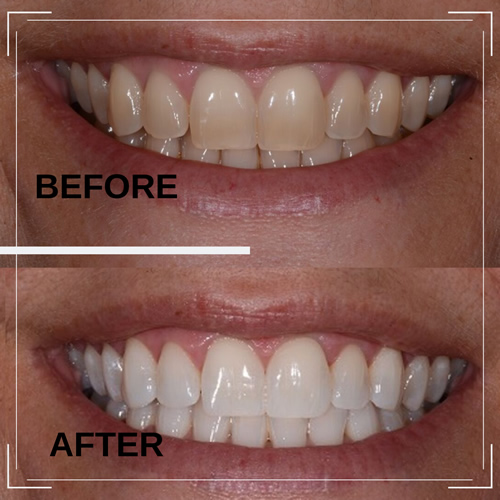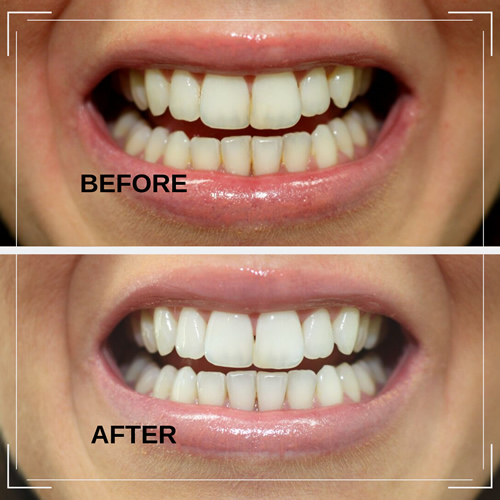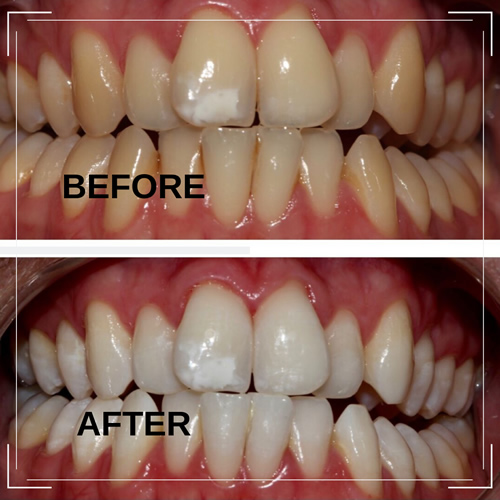 Book your consultation
If you would like to improve the appearance of stained or discoloured teeth, talk to a member of our professional team about teeth whitening at our Rochdale dental surgery today.
Our aim is to help all of our patients improve their smile in a relaxed and reassuring environment.